Prestige Lighting Solutions
Sdn Bhd
(BULB 2 U)
Tropicana City Mall,
LG-26, No.3,
Jalan SS20/27,
47400 Petaling Jaya,
Selangor, Malaysia.
012-9298386 (Tedee Wong)
016-3639030 (Alez Wong)
Administration Office
Lot 8262, Jalan Permata 1,
Arab Malaysian Industrial Park,
71800 Nilai, Negeri Sembilan,
Malaysia.
+606-7941313
+6012-929 8386
+606-7941333
bulb2u@gmail.com
[Petaling Jaya]
1, Jalan PJU 7/3,
Mutiara Damansara,
47820 Petaling Jaya,
Selangor, Malaysia.
(Push cart at link bridge
The Curve-IPC Shopping Centre)
[Subang Jaya]
P02A, Basement Floor 1,
Empire Shopping Gallery,
Jalan SS16/1,
47500 Subang Jaya,
Selangor, Malaysia.
MASTER TL5 High Output Eco
Philips --- Fluorescent Lamps ---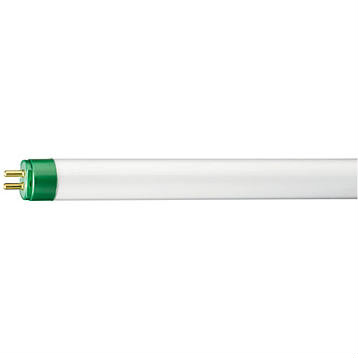 This extremely efficient TL5 lamp (tube diameter 16 mm) saves considerable energy by simple lamp-for-lamp replacement. The TL5 HO Eco lamp is optimized for installations requiring high light output and offers excellent lumen maintenance and colour rendering. Application areas vary from offices and industry to schools and retail environments.


General Characteristics
| | |
| --- | --- |
| Cap-Base | G5 |
| Bulb | T5 [16 mm] |
| Life to 10% fail Preheat EL,3h | 21000 hr |
| Life to 50% fail Preheat EL,3h | 30000 hr |
| LSF HF Preheat 2000h Rated,3h | 99 % |
| LSF HF Preheat 4000h Rated,3h | 99 % |
| LSF HF Preheat 6000h Rated,3h | 99 % |
| LSF HF Preheat 8000h Rated,3h | 99 % |
| LSF HF Preheat 12000h Rated,3h | 99 % |
| LSF HF Preheat 16000h Rated,3h | 99 % |
| LSF HF Preheat 20000h Rated,3h | 94 % |
Light Technical Characteristics
| | |
| --- | --- |
| Colour Code | 865 [CCT of 6500K] |
| Colour Rendering Index | 85 Ra8 |
| Colour Designation | Cool Daylight |
| Colour Temperature | 6500 K |
| Luminous Flux EL 25°C, Rated | 4100 Lm |
| Luminous Flux EL 25°C, Nominal | 4150 Lm |
| Luminous Flux Lamp EL 35°C | 4650 Lm |
| Lum Efficacy Rated HF 25°C | 86 Lm/W |
| Lum Efficacy Rated HF 35°C | 95 Lm/W |
| LLMF HF 2000h Rated | 96 % |
| LLMF HF 4000h Rated | 95 % |
| LLMF HF 6000h Rated | 94 % |
| LLMF HF 8000h Rated | 93 % |
| LLMF HF 12000h Rated | 92 % |
| LLMF HF 16000h Rated | 91 % |
| LLMF HF 20000h Rated | 90 % |
| Design Temperature | 35 C |
| Chromaticity Coordinate X | 313 - |
| Chromaticity Coordinate Y | 337 - |
Electrical Characteristics
| | |
| --- | --- |
| Lamp Wattage | 50 W |
| Lamp Wattage EL 25°C, Rated | 48.5 W |
| Lamp Wattage EL 25°C, Nominal | 48 W |
| Lamp Wattage EL 35°C | 48.9 W |
| Lamp Voltage EL 25°C | 101 V |
| Lamp Voltage EL 35°C | 107 V |
| Lamp Current EL 25°C | 0.485 A |
| Lamp Current EL 35°C | 0.460 A |
| Dimmable | yes |
Environmental Characteristics
| | |
| --- | --- |
| Energy Efficiency Label (EEL) | A+ |
| Mercury (Hg) Content | 1.4 mg |
| Energy consumption kWh/1000h | 54 kWh |
Measuring Conditions
| | |
| --- | --- |
| Calibration Current | 0.460 A |
| HF Generator Rated Voltage | 224 V |
| Resistor | 255 ohm |
Product Dimensions
| | |
| --- | --- |
| Base Face to Base Face A | 1149.0 (max) mm |
| Insertion Length B | 1153.7 (min), 1156.1 (max) mm |
| Overall Length C | 1163.2 (max) mm |
| Diameter D | 17 (max) mm |
Product Data
| | |
| --- | --- |
| Order code | 927991286533 |
| Full product name | MASTER TL5 HO Eco 50=54W/865 1SL |
| Order product name | MASTER TL5 HO Eco 50=54W/865 1SL/40 |
| Pieces per pack | 1 |
| Packing configuration | 40 |
| Packs per outerbox | 40 |
| Bar code on pack - EAN1 | 8727900908367 |
| Bar code on outerbox - EAN3 | 8718291224785 |
| Logistic code(s) - 12NC | 927991286533 |
| ILCOS code | FDH-50/65/1B-L/P-G5-16/1150 |
| Net weight per piece | 104.500 gr |